Cisco - Understanding Cisco Wireless Foundations (WLFNDU)
Termine, Preis & Anmeldung
The Understanding Cisco Wireless Foundations (WLFNDU) v1.0 course gives you the knowledge and skills you need to position, plan, implement, operate, and manage a Cisco WLAN network.

This course teaches you how to design, install, configure, monitor, and conduct basic troubleshooting tasks on a Cisco WLAN network of any size.
This course will help you:

Learn the skills, technologies, and best practices needed to manage a Cisco WLAN network
Understand and implement a Cisco wireless network architecture
Design and implement WLAN maintenance and troubleshooting solutions


Who should attend:

Network engineer
Systems engineer
Wireless engineer
Technical solutions architect
Network administrator
Wireless design engineer
Network manager


Hinweis:
Kurssprache ist Deutsch, die Unterlagen sind in englischer Sprache (teilweise in digitaler Form).


Section 1: Describing and Implementing Foundational Wireless Theory

Wireless Fundamentals
RF Principles

Section 2: Describing and Implementing Foundational Wireless Math and Antennas

RF Mathematics
Activity 1: Practice RF Math
Antenna Characteristics
Activity 2: Antenna Calculations

Section 3: Describing and Implementing Foundational Wireless Operation

Spread Spectrum Technology Basics
Discovery 3: Explore the Wi-Fi Environment
Wireless Media Access
Discovery 4: Analyze Wireless Frames
Wireless Governance

Section 4: Describing and Implementing Basic Wireless Security

Wireless Security Components
IEEE 802.11 Security

Section 5: Describing and Implementing 802.1X and EAP

IEEE 802.1X and EAP Frameworks
EAP Authentication
Wi-Fi Alliance WPA, WPA2, and WPA3 Security

Section 6: Implementing Wireless Guest Access and Configuring Wireless Security

Provide Guest Access
Configure Native Operating Systems for WLAN Connectivity
Configure Smart Handheld Clients
Discovery 5: Configure Client Access

Section 7: Describing and Implementing Cisco Wireless Network Architecture

Cisco Wireless Network Deployment Options
Cisco Wireless Management
Cisco Policy Control

Section 8: Describing and Implementing Cisco Wireless Network

Cisco Enterprise Wireless Network
Mobility Architecture Concepts

Section 9: Describing and Implementing Cisco Wireless Network Wired Support

Layer 2 Infrastructure Support
Wired Infrastructure Protocols That Support Wireless
Discovery 6: Configure the Wired Infrastructure

Section 10: Configuring Cisco Centralized Wireless Networks Objectives:

Describe the centralized wireless access model and its configuration
Initialize a Centralized Cisco WLC
Discovery 7: Configure a Centralized Cisco WLC Deployment
AP Initialization
Discovery 8: Configure a Centralized WLAN Deployment on Cisco 3504 WLC
Discovery 9: Configure a Centralized WLAN Deployment on Cisco 9800 WLC
Implement IPv6 in a Cisco Wireless Environment
Discovery 10: Configure an IPv6 Operation in a Centralized WLAN Deployment
Describe Roaming in the Centralized Architecture
Optimize RF conditions and performance for clients
Discovery 11: Optimize RF Conditions and Performance for Clients

Section 11: Describing and Implementing WLAN Maintenance and Troubleshooting

Describe WLAN Maintenance
Discovery 12: Perform Centralized Controller Maintenance
Describe the WLAN Troubleshooting Methodology
Explain WLAN Troubleshooting Tools
Discovery 13: Use Troubleshooting Tools

General knowledge of networks
General knowledge of wireless networks
Routing and switching knowledge
Wireless fundamentals at the Wireless Fundamentals (WFUN) course level

Dieses Seminar können Sie als

Präsenzseminar

oder als

Live-Online-Training

(virtuelles Präsenzseminar) buchen. Schauen Sie sich die

technischen Voraussetzungen

für Live-Online-Schulungen an. Sie können Ihre Auswahl unter der "Anmeldung" treffen.
Kursinformationen als PDF
Anmeldung
Zeitrahmen: 5 Tageskurs | 09:00 bis 17:00 Uhr
Preis
Die Teilnahmegebühr beträgt
2.890,00 €
(3.439,10 € inkl. 19% MwSt.)
Im Preis enthalten sind Seminarunterlagen, Pausenverpflegung, Getränke und PC-COLLEGE - Zertifikat
27 Kunden haben bereits die Schulung:
Cisco - Understanding Cisco Wireless Foundations (WLFNDU) gebucht.

(innerhalb der letzten 24 Monate als offenes Seminar, Firmenschulung oder Workshop)
Verwandte Seminare/Schulungen
Hier finden Sie eine Faxvorlage für Ihre Kursanmeldung.
Ihre gewünschte Kursart wählen Sie bei der Anmeldung:
Präsenzseminar:
Schulungserlebnis vor Ort
mit persönlichen Kontakten

Online-Seminar:
Live-Online-Training,
interaktiv in Echtzeit
Kontakt

Exzellent 4,8
/ 5
basierend auf 1028 Bewertungen (Alle Kurs-Bewertungen der letzten 12 Monate)
insgesamt: 7767 Bewertungen
Hier individuelles Firmenseminar anfragen
Thema:
Cisco - Understanding Cisco Wireless Foundations (WLFNDU)
Ihre Vorteile auf einem Blick!
Kundenauszeichnung

PC-COLLEGE bietet exzellente Seminare bestätigen unsere Teilnehmer auf dem unabhängigen Bewertungsportal eKomi.

Nachbetreuung

Auch nach dem Seminar sind wir für Sie da. Vier Wochen nach jedem Training stehen wir Ihnen kostenfrei für programmspezifische Fragen zur Verfügung.

Schulungsexperte seit 1985

Wir haben mehr als 30 Jahre Schulungserfahrung. Dabei setzen wir auf Trainerinnen und Trainer mit langjähriger didaktischer und praktischer Erfahrung.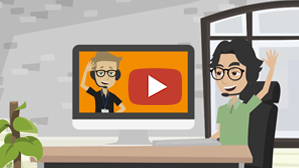 Online-Seminare, die begeistern!