Cisco - Implementing and Operating Cisco Data Center Core Technologies (DCCOR)
Termine, Preis & Anmeldung
The Implementing and Operating Cisco Data Center Core Technologies (DCCOR) v1.0 course helps you prepare for the Cisco® CCNP® Data Center and CCIE® Data Center certifications and for advanced-level data center roles.

In this course, you will master the skills and technologies you need to implement data center compute, LAN and SAN infrastructure. You will also learn the essentials of automation and security in data centers. You will get hands-on experience with deploying, securing, operating, and maintaining Cisco data center infrastructure including: Cisco MDS Switches and Cisco Nexus Switches; Cisco Unified Computing System™ (Cisco UCS®) B-Series Blade Servers, and Cisco UCS C-Series Rack Servers.

This course, including the 3 days of self-paced material, helps prepare you to take the exam, Implementing Cisco Data Center Core Technologies (350-601 DCCOR), which leads to to the new CCNP Data Center, CCIE Data Center, and the Cisco Certified Specialist - Data Center Core certifications.

Kurssprache ist Deutsch, die Unterlagen sind in englischer Sprache (teilweise in digitaler Form).

Zielgruppe:

Network designers
Network administrators
Network engineers
Systems engineers
Data center engineers
Consulting systems engineers
Technical solutions architects
Field engineers
Cisco integrators and partners
Server administrator
Network manager


Hinweis:
Kurssprache ist Deutsch, die Unterlagen sind in englischer Sprache (teilweise in digitaler Form).


Implementing Data Center Switching Protocols*

Spanning Tree Protocol
Port Channels Overview
Virtual Port Channels Overview

Implementing First-Hop Redundancy Protocols*

Hot Standby Router Protocol (HSRP) Overview
Virtual Router Redundancy Protocol (VRRP) Overview
First Hop Redundancy Protocol (FHRP) for IPv6

Implementing Routing in Data Center*

Open Shortest Path First (OSPF) v2 and Open Settlement Protocol (OSP) v3
Border Gateway Protocol

Implementing Multicast in Data Center*

IP Multicast in Data Center Networks
Internet Group Management Protocol (IGMP) and Multicast Listener Discovery (MLD)
Multicast Distribution Trees and Routing Protocols
IP Multicast on Cisco Nexus Switches

Implementing Data Center Overlay Protocols

Cisco Overlay Transport Virtualization
Virtual Extensible LAN

Implementing Network Infrastructure Security*

User Accounts and Role Based Access Control (RBAC)
Authentication, Authorization, and Accounting (AAA) and SSH on Cisco NX-OS
Keychain Authentication
First Hop Security
Media Access Control Security
Control Plane Policing

Describing Cisco Application-Centric Infrastructure

Cisco ACI Overview, Initialization, and Discovery
Cisco ACI Management
Cisco ACI Fabric Access Policies

Describing Cisco ACI Building Blocks and VMM Domain Integration

Tenant-Based Components
Cisco ACI Endpoints and Endpoint Groups (EPG)
Controlling Traffic Flow with Contracts
Virtual Switches and Cisco ACI VMM Domains
VMM Domain EPG Association
Cisco ACI Integration with Hypervisor Solutions

Describing Packet Flow in Data Center Network*

Data Center Traffic Flows
Packet Flow in Cisco Nexus Switches
Packet Flow in Cisco ACI Fabric

Describing Cisco Cloud Service and Deployment Models

Cloud Architectures
Cloud Deployment Models

Describing Data Center Network Infrastructure Management, Maintenance, and Operations*

Time Synchronization
Network Configuration Management
Software Updates
Network Infrastructure Monitoring

Explaining Cisco Network Assurance Concepts*

Need for Network Assurance
Cisco Streaming Telemetry Overview

Implementing Fibre Channel Fabric

Fibre Channel Basics
Virtual Storage Area Network (VSAN) Overview
SAN Port Channels Overview
Fibre Channel Domain Configuration Process

Implementing Storage Infrastructure Services

Distributed Device Aliases
Zoning
N-Port Identifier Virtualization (NPIV) and N-Port Virtualization (NPV)
Fibre Channel over IP
Network Access Server (NAS) Concepts
Storage Area Network (SAN) Design Options

Implementing FCoE Unified Fabric

Fibre Channel over Ethernet
Describing FCoE
FCoE Topology Options
FCoE Implementation

Implementing Storage Infrastructure Security*

User Accounts and RBAC
Authentication, Authorization, and Accounting
Fibre Channel Port Security and Fabric Binding

Describing Data Center Storage Infrastructure Maintenance and Operations*

Time Synchronization
Software Installation and Upgrade
Storage Infrastructure Monitoring

Describing Cisco UCS Server Form Factors*

Cisco UCS B-Series Blade Servers
Cisco UCS C-Series Rack Servers

Implementing Cisco Unified Computing Network Connectivity

Cisco UCS Fabric Interconnect
Cisco UCS B-Series Connectivity
Cisco UCS C-Series Integration

Implementing Cisco Unified Computing Server Abstraction

Identity Abstraction
Service Profile Templates

Implementing Cisco Unified Computing SAN Connectivity

iSCSI Overview
Fibre Channel Overview
Implement FCoE

Implementing Unified Computing Security

User Accounts and RBAC
Options for Authentication
Key Management

Introducing Cisco HyperFlex Systems*

Hyperconverged and Integrated Systems Overview
Cisco HyperFlex Solution
Cisco HyperFlex Scalability and Robustness

Describing Data Center Unified Computing Management, Maintenance, and Operations*

Compute Configuration Management
Software Updates
Infrastructure Monitoring
Cisco Intersight™

Implementing Cisco Data Center Automation and Scripting Tools*

Cisco NX-OS Programmability
Scheduler Overview
Cisco Embedded Event Manager Overview
Bash Shell and Guest Shell for Cisco NX-OS
Cisco Nexus API

Describing Cisco Integration with Automation and Orchestration Software Platforms

Cisco and Ansible Integration Overview
Cisco and Puppet Integration Overview
Python in Cisco NX-OS and Cisco UCS

Describing Cisco Data Center Automation and Orchestration Technologies*

Power On Auto Provisioning
Cisco Data Center Network Manager Overview
Cisco UCS Director Fundamentals
Cisco UCS PowerTool

* This section is self-study material that can be done at your own pace after the instructor-led portion of the course.

To fully benefit from this course, you should have the following knowledge and skills:

Familiarity with Ethernet and TCP/IP networking
Familiarity with SANs
Familiarity with Fibre Channel protocol
Identify products in the Cisco Data Center Nexus and Cisco MDS families
Understanding of Cisco Enterprise Data Center architecture
Understanding of server system design and architecture
Familiarity with hypervisor technologies (such as VMware)

Dieses Seminar können Sie als

Präsenzseminar

oder als

Live-Online-Training

(virtuelles Präsenzseminar) buchen. Schauen Sie sich die

technischen Voraussetzungen

für Live-Online-Schulungen an. Sie können Ihre Auswahl unter der "Anmeldung" treffen.
Kursinformationen als PDF
Anmeldung
Zeitrahmen: 5 Tageskurs | 09:00 bis 17:00 Uhr
Preis
Die Teilnahmegebühr beträgt
3.290,00 €
(3.915,10 € inkl. 19% MwSt.)
Im Preis enthalten sind Seminarunterlagen, Pausenverpflegung, Getränke und PC-COLLEGE - Zertifikat
27 Kunden haben bereits die Schulung:
Cisco - Implementing and Operating Cisco Data Center Core Technologies (DCCOR) gebucht.

(innerhalb der letzten 24 Monate als offenes Seminar, Firmenschulung oder Workshop)
Verwandte Seminare/Schulungen
Hier finden Sie eine Faxvorlage für Ihre Kursanmeldung.
Ihre gewünschte Kursart wählen Sie bei der Anmeldung:
Präsenzseminar:
Schulungserlebnis vor Ort
mit persönlichen Kontakten

Online-Seminar:
Live-Online-Training,
interaktiv in Echtzeit
Kontakt

Exzellent 4,8
/ 5
basierend auf 1028 Bewertungen (Alle Kurs-Bewertungen der letzten 12 Monate)
insgesamt: 7767 Bewertungen
Hier individuelles Firmenseminar anfragen
Thema:
Cisco - Implementing and Operating Cisco Data Center Core Technologies (DCCOR)
Ihre Vorteile auf einem Blick!
Schulungsexperte seit 1985

Wir haben mehr als 30 Jahre Schulungserfahrung. Dabei setzen wir auf Trainerinnen und Trainer mit langjähriger didaktischer und praktischer Erfahrung.

Zertifikatsservice

Sollten Sie Ihr PC-COLLEGE-Zertifikat verlegt oder bei einem Arbeitgeber abgegeben haben, senden wir Ihnen auf Wunsch, bis zu sieben Jahre nach Kursende, gerne Ihr Original-Zertifikat per Post oder ein PDF per E-Mail zu.

Durchführung ab 1 Teilnehmenden

Unser Ziel ist es, Ihnen schnellstmöglich den gewünschten Kurs anzubieten. Aus diesem Grund führen wir einen Großteil unserer Seminare ab einer Person durch. Das bietet Ihnen Planungssicherheit und bringt Sie schnell an Ihr Ziel.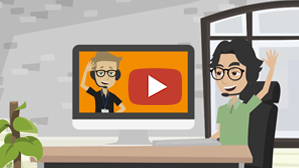 Online-Seminare, die begeistern!