Cisco - Implementing Cisco Application Centric Infrastructure (DCACI)
Termine, Preis & Anmeldung
The Implementing Cisco Application Centric Infrastructure (DCACI) v1.0 course show you how to deploy and manage the Cisco® Nexus® 9000 Series Switches in Cisco Application Centric Infrastructure (Cisco ACI®) mode.

The course gives you the knowledge and skills to configure and manage Cisco Nexus 9000 Series Switches in ACI mode, how to connect the Cisco ACI fabric to external networks and services, and fundamentals of Virtual Machine Manager (VMM) integration. You will gain hands-on practice implementing key capabilities such as fabric discovery, policies, connectivity, VMM integration, and more.

This course helps you prepare to take the exam, Implementing Cisco Application Centric Infrastructure (300-620 DCACI), which leads to CCNP® Data Center and Cisco Certified Specialist - Data Center ACI Implementation certifications.

Zielgruppe:

Network Designer
Network Administrator
Network Engineer
Systems Engineer
Data Center Engineer
Consulting Systems Engineer
Technical Solutions Architect
Cisco Integrators/Partners
Field Engineer
Server Administrator
Network Manager
Storage Administrator
Cisco integrators and partners


Hinweis:
Kurssprache ist Deutsch, die Unterlagen sind in englischer Sprache (teilweise in digitaler Form).


Introducing Cisco ACI Fabric Infrastructure and Basic Concepts

What Is Cisco ACI?
Cisco ACI Topology and Hardware
Cisco ACI Object Model
Faults, Event Record, and Audit Log
Cisco ACI Fabric Discovery
Cisco ACI Access Policies

Describing Cisco ACI Policy Model Logical Constructs

Cisco ACI Logical Constructs
Tenant
Virtual Routing and Forwarding
Bridge Domain
Endpoint Group
Application Profile
Tenant Components Review
Adding Bare-Metal Servers to Endpoint Groups
Contracts

Describing Cisco ACI Basic Packet Forwarding

Endpoint Learning
Basic Bridge Domain Configuration ****

Introducing External Network Connectivity

Cisco ACI External Connectivity Options
External Layer 2 Network Connectivity
External Layer 3 Network Connectivity

Introducing VMM Integration

VMware vCenter VDS Integration
Resolution Immediacy in VMM
Alternative VMM Integrations

Describing Layer 4 to Layer 7 Integrations

Service Appliance Insertion Without ACI L4-L7 Service Graph
Service Appliance Insertion via ACI L4-L7 Service Graph
Service Graph Configuration Workflow
Service Graph PBR Introduction

Explaining Cisco ACI Management

Out-of-Band Management
In-Band Management
Syslog
Simple Network Management Protocol
Configuration Backup
Authentication, Authorization, and Accounting
Role-Based Access Control
Cisco ACI Upgrade
Collect Tech Support

Lab Outline

Validate Fabric Discovery
Configure Network Time Protocol (NTP)
Create Access Policies and Virtual Port Channel (vPC)
Enable Layer 2 Connectivity in the Same Endpoint Group (EPG)
Enable Inter-EPG Layer 2 Connectivity
Enable Inter-EPG Layer 3 Connectivity
Compare Traffic Forwarding Methods in a Bridge Domain
Configure External Layer 2 (L2Out) Connection
Configure External Layer 3 (L3Out) Connection
Integrate Application Policy Infrastructure Controller (APIC) With VMware vCenter Using VMware Distributed Virtual Switch (DVS)

To fully benefit from this course, you should have the following knowledge and skills:


Understanding of networking protocols, routing, and switching
Familiarity with Cisco Ethernet switching products
Understanding of Cisco data center architecture
Familiarity with virtualization fundamentals

These are the recommended Cisco learning offerings that may help you meet these prerequisites:

Implementing and Administering Cisco Solutions (CCNA) or Interconnecting Cisco Network Devices: Accelerated (CCNAX) or Interconnecting Cisco Network Devices Part 1 (ICND1) & Interconnecting Cisco Network Devices Part 2 (ICND2)
and
Understanding Cisco Data Center Foundations (DCFNDU) or Introducing Cisco Data Center Networking (DCICN) & Introducing Cisco Data Center Technologies (DCICT)

Dieses Seminar können Sie als

Präsenzseminar

oder als

Live-Online-Training

(virtuelles Präsenzseminar) buchen. Schauen Sie sich die

technischen Voraussetzungen

für Live-Online-Schulungen an. Sie können Ihre Auswahl unter der "Anmeldung" treffen.
Kursinformationen als PDF
Anmeldung
Garantietermin bzw. Ort mit Garantietermin
Zeitrahmen: 5 Tageskurs | 09:00 bis 17:00 Uhr
Preis
Die Teilnahmegebühr beträgt
3.390,00 €
(4.034,10 € inkl. 19% MwSt.)
Im Preis enthalten sind Seminarunterlagen, Pausenverpflegung, Getränke und PC-COLLEGE - Zertifikat
27 Kunden haben bereits die Schulung:
Cisco - Implementing Cisco Application Centric Infrastructure (DCACI) gebucht.

(innerhalb der letzten 24 Monate als offenes Seminar, Firmenschulung oder Workshop)
Verwandte Seminare/Schulungen
Hier finden Sie eine Faxvorlage für Ihre Kursanmeldung.
Ihre gewünschte Kursart wählen Sie bei der Anmeldung:
Präsenzseminar:
Schulungserlebnis vor Ort
mit persönlichen Kontakten

Online-Seminar:
Live-Online-Training,
interaktiv in Echtzeit
Kontakt

Exzellent 4,7
/ 5
basierend auf 971 Bewertungen (Alle Kurs-Bewertungen der letzten 12 Monate)
insgesamt: 7654 Bewertungen
Hier individuelles Firmenseminar anfragen
Thema:
Cisco - Implementing Cisco Application Centric Infrastructure (DCACI)
Ihre Vorteile auf einem Blick!
Qualitätsgarantie

Wir möchten Sie mit unseren Seminaren begeistern. Sollten Sie mit einer PC-COLLEGE- Schulung nicht zufrieden sein und uns dies innerhalb von 14 Tagen schriftlich mitteilen, können Sie das Seminar am selben Standort kostenfrei wiederholen.

Kundenauszeichnung

PC-COLLEGE bietet exzellente Seminare bestätigen unsere Teilnehmer auf dem unabhängigen Bewertungsportal eKomi.

Schulungsexperte seit 1985

Wir haben mehr als 30 Jahre Schulungserfahrung. Dabei setzen wir auf Trainerinnen und Trainer mit langjähriger didaktischer und praktischer Erfahrung.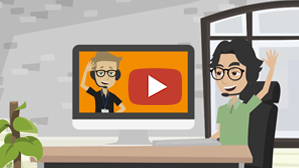 Online-Seminare, die begeistern!