Cisco - Designing Cisco Data Center Infrastructure (DCID)
Termine, Preis & Anmeldung
This course helps you prepare to take the exam, Designing Cisco Data Center Infrastructure (300-610 DCID), which leads to the new CCNP® Data Center and Cisco Certified Specialist - Data Center Design certifications.

The Designing Cisco Data Center Infrastructure (DCID) v7.0 course helps you master design and deployment options focused on Cisco® data center solutions and technologies across network, compute, virtualization, storage area networks, automation, and security. You will learn design practices for the Cisco Unified Computing System™ (Cisco UCS®) solution based on Cisco UCS B-Series and C-Series servers, Cisco UCS Manager, and Cisco Unified Fabric. You will also gain design experience with network management technologies including Cisco UCS Manager, Cisco Data Center Network Manager (DCNM), and Cisco UCS Director. You can expect theoretical content as well as design-oriented case studies in the form of activities.

This course helps you prepare to take the exam, Designing Cisco Data Center Infrastructure (300-610 DCID), which leads to the new CCNP® Data Center and Cisco Certified Specialist - Data Center Design certifications.

Zielgruppe:

Network Designer
Network Administrator
Network Engineer
Systems Engineer
Consulting Systems Engineer
Technical Solutions Architect
Cisco Integrators/Partners


Hinweis:
Kurssprache ist Deutsch, die Unterlagen sind in englischer Sprache (teilweise in digitaler Form).


Describing High Availability on Layer 2

Overview of Layer 2 High-Availability Mechanisms
Virtual Port Channels
Cisco FabricPath
Virtual Port Channel+

Designing Layer 3 Connectivity

First Hop Redundancy Protocols
Improve Routing Protocol Performance and Security
Enhance Layer 3 Scalability and Robustness

Designing Data Center Topologies

Data Center Traffic Flows
Cabling Challenges
Access Layer
Aggregation Layer
Core Layer
Spine-and-Leaf Topology
Redundancy Options

Designing Data Center Interconnects with Cisco OTV

Cisco OTV Overview
Cisco OTV Control and Data Planes
Failure Isolation
Cisco OTV Features
Optimize Cisco OTV
Evaluate Cisco OTV

Describing Locator/ID Separation Protocol

Locator/ID Separation Protocol
Location Identifier Separation Protocol (LISP) Virtual Machine (VM) Mobility
LISP Extended Subnet Mode (ESM) Multihop Mobility
LISP VPN Virtualization

Describing VXLAN Overlay Networks

Describe VXLAN Benefits over VLAN
Layer 2 and Layer 3 VXLAN Overlay
VXLAN Data Plane

Describing Hardware and Device Virtualization

Hardware-Based High Availability
Device Virtualization
Cisco UCS Hardware Virtualization
Server Virtualization
SAN Virtualization
N-Port ID Virtualization

Describing Cisco FEX Options

Cisco Adapter FEX
Access Layer with Cisco FEX
Cisco FEX Topologies
Virtualization-Aware Networking
Single Root I/O Virtualization
Cisco FEX Evaluation

Describing Basic Data Center Security

Threat Mitigation
Attack and Countermeasure Examples
Secure the Management Plane
Protect the Control Plane
RBAC and Authentication, Authorization, and Accounting (AAA)

Describing Advanced Data Center Security

Cisco TrustSec in Cisco Secure Enclaves Architecture
Cisco TrustSec Operation
Firewalling
Positioning the Firewall Within Data Center Networks
Cisco Firepower® Portfolio
Firewall Virtualization
Design for Threat Mitigation

Describing Management and Orchestration

Network and License Management
Cisco UCS Manager
Cisco UCS Director
Cisco Intersight
Cisco DCNM Overview

Describing Storage and RAID Options

Position DAS in Storage Technologies
Network-Attached Storage
Fibre Channel, FCoE, and Internet Small Computer System Interface (iSCSI)
Evaluate Storage Technologies

Describing Fibre Channel Concepts

Fibre Channel Connections, Layers, and Addresses
Fibre Channel Communication
Virtualization in Fibre Channel SAN

Describing Fibre Channel Topologies

SAN Parameterization
SAN Design Options
Choosing a Fibre Channel Design Solution

Describing FCoE

FCoE Protocol Characteristics
FCoE Communication
Data Center Bridging
FCoE Initialization Protocol
FCoE Design Options

Describing Storage Security

Common SAN Security Features
Zones
SAN Security Enhancements
Cryptography in SAN

Describing SAN Management and Orchestration

Cisco DCNM for SAN
Cisco DCNM Analytics and Streaming Telemetry
Cisco UCS Director in the SAN
Cisco UCS Director Workflows

Describing Cisco UCS Servers and Use Cases

Cisco UCS C-Series Servers
Fabric Interconnects and Blade Chassis
Cisco UCS B-Series Server Adapter Cards
Stateless Computing
Cisco UCS Mini

Describing Fabric Interconnect Connectivity

Use of Fabric Interconnect Interfaces
VLANs and VSANs in a Cisco UCS Domain
Southbound Connections
Northbound Connections
Disjoint Layer 2 Networks
Fabric Interconnect High Availability and Redundancy

Describing Hyperconverged and Integrated Systems

Hyperconverged and Integrated Systems Overview
Cisco HyperFlex™ Solution
Cisco HyperFlex Scalability and Robustness
Cisco HyperFlex Clusters
Cluster Capacity and Multiple Clusters on One Cisco UCS Domain
External Storage and Graphical Processing Units on Cisco HyperFlex
Cisco HyperFlex Positioning

Describing Cisco UCS Manager Systemwide Parameters

Cisco UCS Setup and Management
Cisco UCS Traffic Management

Describing Cisco UCS RBAC

Roles and Privileges
Organizations in Cisco UCS Manager
Locales and Effective Rights
Authentication, Authorization, and Accounting
Two-Factor Authentication

Describing Pools for Service Profiles

Global and Local Pools
Universally Unique Identifier (UUID) Suffix and Media Access Control (MAC) Address Pools
World Wide Name (WWN) Pools
Server and iSCSI Initiator IP Pools

Describing Policies for Service Profiles

Global vs. Local Policies
Storage and Basic Input/Output System (BIOS) Policies
Boot and Scrub Policies
Intelligent Platform Management Interface (IPMI) and Maintenance Policies

Describing Network-Specific Adapters and Policies

LAN Connectivity Controls
SAN Connectivity Controls
Virtual Access Layer
Connectivity Enhancements

Describing Templates in Cisco UCS Manager

Cisco UCS Templates
Service Profile Templates
Network Templates
Designing Data Center Automation

Model-Driven Programmability

Cisco NX-API Overview
Programmability Using Python
Cisco Ansible Module
Use the Puppet Agent

Lab Outline

Design Virtual Port Channels
Design First Hop Redundancy Protocol (FHRP)
Design Routing Protocols
Design Data Center Topology for a Customer
Design Data Center Interconnect Using Cisco OTV
Design Your VXLAN Network
Create a Cisco FEX Design
Design Management and Orchestration in a Cisco UCS Solution
Design a Fibre Channel Network
Design and Integrate an FCoE Solution
Design a Secure SAN
Design Cisco UCS Director for Storage Networking
Design a Cisco UCS Domain and Fabric Interconnect Cabling
Design a Cisco UCS C-Series Server Implementation
Design Cisco UCS Fabric Interconnect Network and Storage Connectivity
Design Systemwide Parameters in a Cisco UCS Solution
Design an LDAP Integration with a Cisco UCS Domain
Design Pools for Service Profiles in a Cisco UCS Solution
Design Network-Specific Adapters and Policies in a Cisco UCS Solution

Before taking this course, you should understand the following:

Implement data center networking [local area network (LAN) and storage area network (SAN)]
Describe data center storage
Implement data center virtualization
Implement Cisco Unified Computing System (Cisco UCS)
Implement data center automation and orchestration with the focus on Cisco Application Centric Infrastructure (ACI) and Cisco UCS Director
Describe products in the Cisco Data Center Nexus and Multilayer Director Switch (MDS) families

It is recommended, but not required, to have the following skills and knowledge before attending this course:
Describe data center networking concepts
Describe data center storage concepts
Describe data center virtualization
Describe Cisco UCS
Describe data center automation and orchestration with a focus on Cisco ACI and Cisco UCS Director
Identify products in the Cisco data center Nexus and Cisco MDS families
Describe network fundamentals and build simple LANs, including switching and routing

Dieses Seminar können Sie als

Präsenzseminar

oder als

Live-Online-Training

(virtuelles Präsenzseminar) buchen. Schauen Sie sich die

technischen Voraussetzungen

für Live-Online-Schulungen an. Sie können Ihre Auswahl unter der "Anmeldung" treffen.
Kursinformationen als PDF
Anmeldung
Zeitrahmen: 5 Tageskurs | 09:00 bis 17:00 Uhr
Preis
Die Teilnahmegebühr beträgt
3.190,00 €
(3.796,10 € inkl. 19% MwSt.)
Im Preis enthalten sind Seminarunterlagen, Pausenverpflegung, Getränke und PC-COLLEGE - Zertifikat
25 Kunden haben bereits die Schulung:
Cisco - Designing Cisco Data Center Infrastructure (DCID) gebucht.

(innerhalb der letzten 24 Monate als offenes Seminar, Firmenschulung oder Workshop)
Verwandte Seminare/Schulungen
Hier finden Sie eine Faxvorlage für Ihre Kursanmeldung.
Ihre gewünschte Kursart wählen Sie bei der Anmeldung:
Präsenzseminar:
Schulungserlebnis vor Ort
mit persönlichen Kontakten

Online-Seminar:
Live-Online-Training,
interaktiv in Echtzeit
Kontakt

Exzellent 4,7
/ 5
basierend auf 971 Bewertungen (Alle Kurs-Bewertungen der letzten 12 Monate)
insgesamt: 7654 Bewertungen
Hier individuelles Firmenseminar anfragen
Thema:
Cisco - Designing Cisco Data Center Infrastructure (DCID)
Ihre Vorteile auf einem Blick!
Zertifikatsservice

Sollten Sie Ihr PC-COLLEGE-Zertifikat verlegt oder bei einem Arbeitgeber abgegeben haben, senden wir Ihnen auf Wunsch, bis zu sieben Jahre nach Kursende, gerne Ihr Original-Zertifikat per Post oder ein PDF per E-Mail zu.

Qualitätsgarantie

Wir möchten Sie mit unseren Seminaren begeistern. Sollten Sie mit einer PC-COLLEGE- Schulung nicht zufrieden sein und uns dies innerhalb von 14 Tagen schriftlich mitteilen, können Sie das Seminar am selben Standort kostenfrei wiederholen.

Kundenauszeichnung

PC-COLLEGE bietet exzellente Seminare bestätigen unsere Teilnehmer auf dem unabhängigen Bewertungsportal eKomi.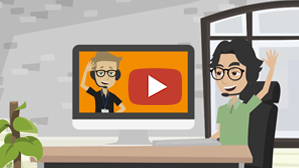 Online-Seminare, die begeistern!